Welcome Back HBOT Rewards! !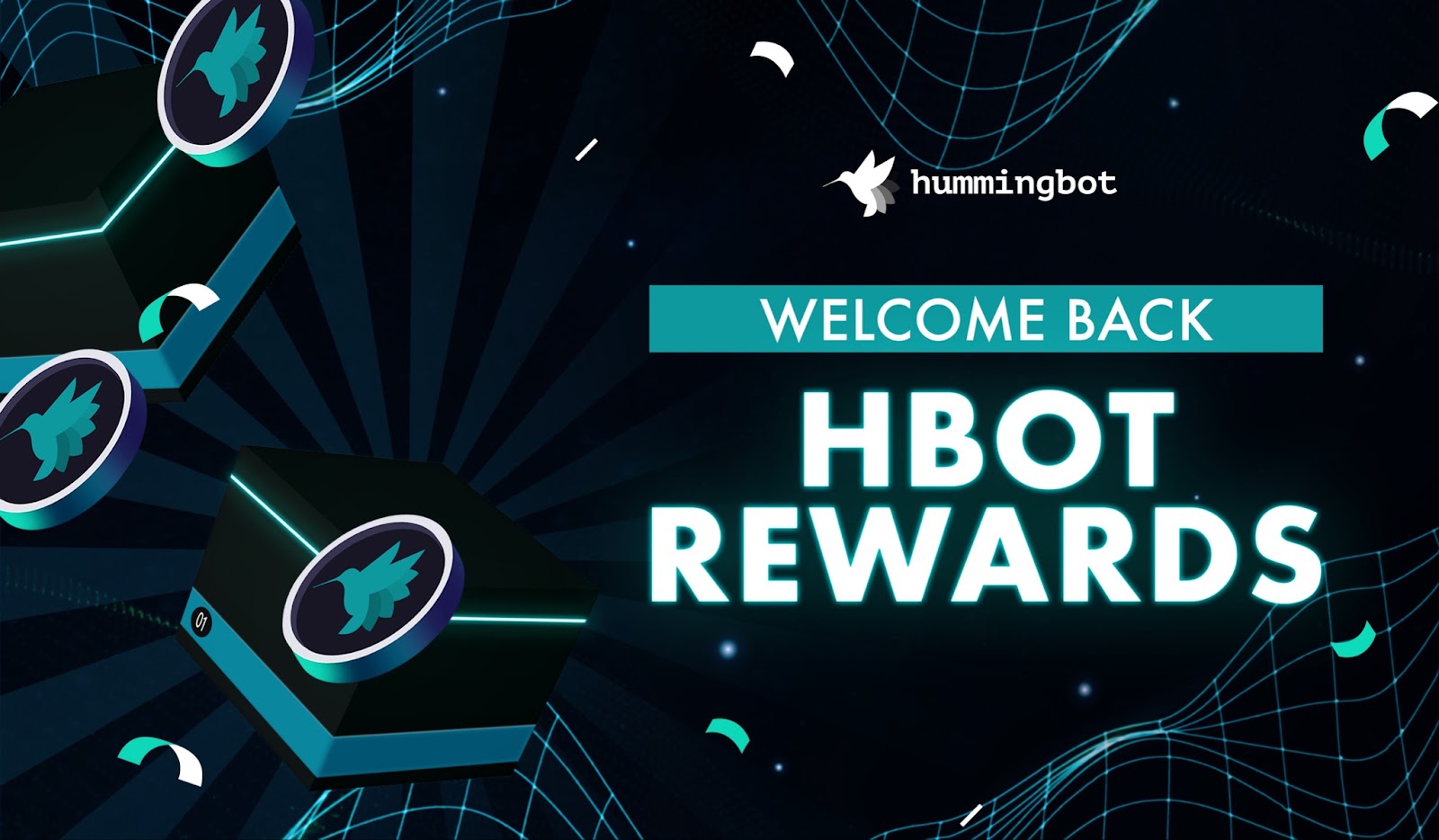 CoinAlpha is thrilled to welcome back HBOT rewards on the Hummingbot Miner platform beginning July 12, 2022! Stay tuned for more exciting news in the coming weeks…!
Please continue to show your support by participating in these campaigns, earning HBOT tokens, and helping shape the future of democratized, decentralized market making!
About Hummingbot Foundation
The Hummingbot Foundation is a not-for-profit organization established in 2021. The Foundation's mission is to democratize high-frequency trading by enabling decentralized maintenance and community governance over the open-source Hummingbot code repository. The four core principles that underpin Hummingbot's development:
Open Source: The Hummingbot codebase is publicly available, auditable, and free

Modular: Hummingbot modules can be independently built, used, and maintained by community members

Extensible: Users can use Hummingbot to create any automated trading strategy on every exchange and blockchain

All Levels: Hummingbot is designed for use by individuals and professionals alike
Find out more at https://hummingbot.org or follow on Twitter.


*For full terms of the campaign, please see liquidity mining campaign terms. To learn more about liquidity mining, see below:
Important notes and disclaimers
Please review the Liquidity Mining Policy for the full disclaimer, including policies related to the use of Hummingbot.
The content of this Site does not constitute investment, financial, legal, or tax advice: none of the information contained on this Site constitutes a recommendation, solicitation, or offer to buy or sell any digital assets, securities, options, or other financial instruments or other assets, or to provide any investment advice or service.
No guarantee of profit: CoinAlpha does not claim that liquidity mining and participation in liquidity mining campaigns will be profitable, however measured, for the user. Liquidity mining yields are a measure of rewards compared to assets used for liquidity mining, excluding any gains or losses incurred from the underlying trading strategy.
Eligibility requirements

: participation in liquidity mining is subject to eligibility requirements as specified in the

liquidity mining policy

.

Campaign terms subject to change

: terms may be modified over the course of the campaign. We will announce any changes, if any, on our

discord

and Reddit; the most up-to-date terms will also be posted on the

liquidity mining campaign terms

and the

miners app

.