Introducing the AscendEX Flash Campaign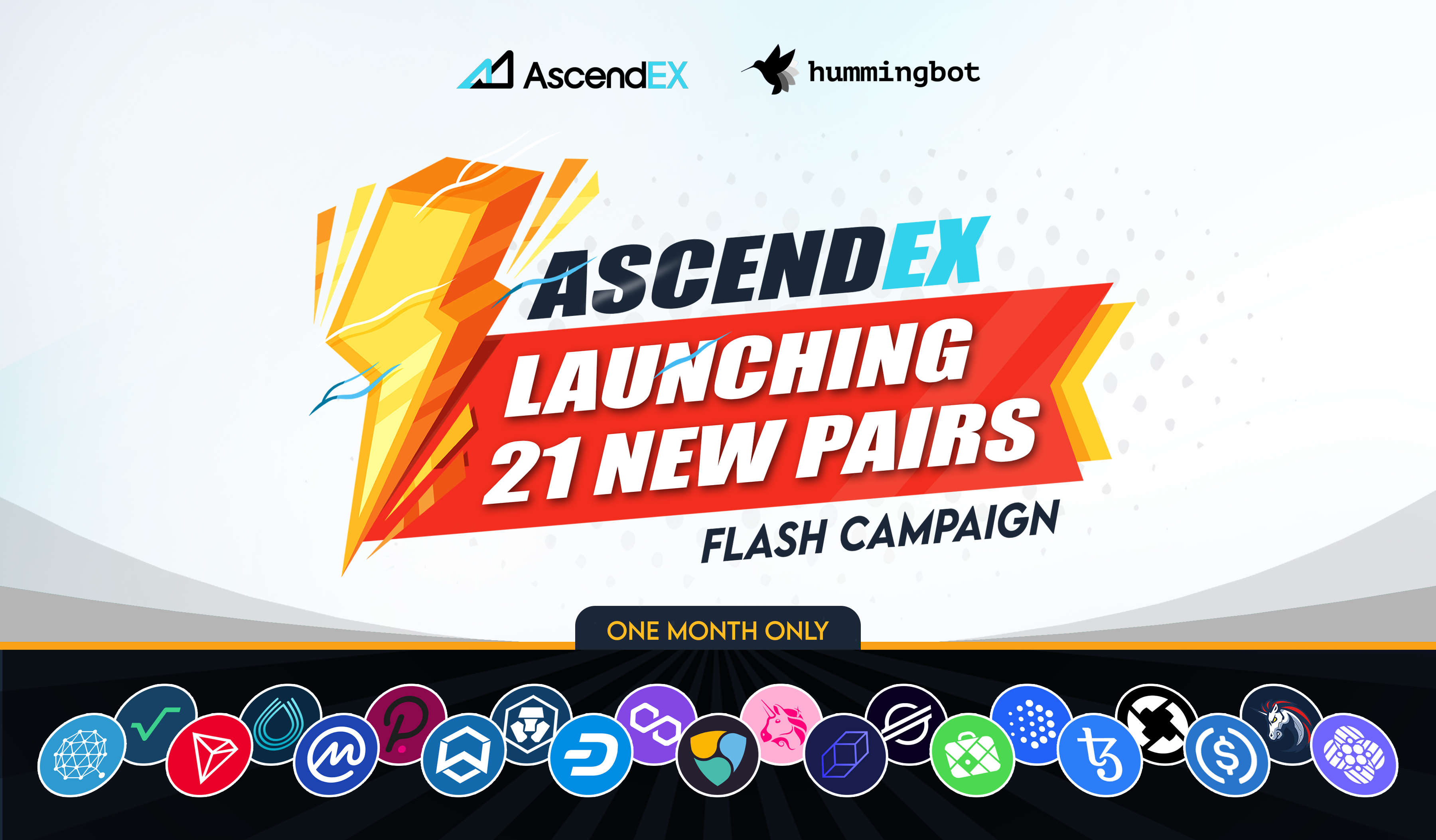 The launch of liquidity mining (Beta) on AscendEX, our third supported exchange for Hummingbot Miner, has been successful. Within one month after the launch, 232 unique liquidity miners participated in the campaign and earned rewards. They have traded $48 million total filled order volume and consistently contributed $40K+ average open order volume (i.e.liquidity) per campaign with consistently less than 0.6% bid/ask spread as of July 30, 2021.
We are now excited to introduce the Flash Campaign with 21 new pairs! Short and fun, the Flash Campaign provides the right amount of challenge that spice up your daily trading. Call for all master miners who are confident, calm, adventurous, and skillful!
The newly added pairs are shown below: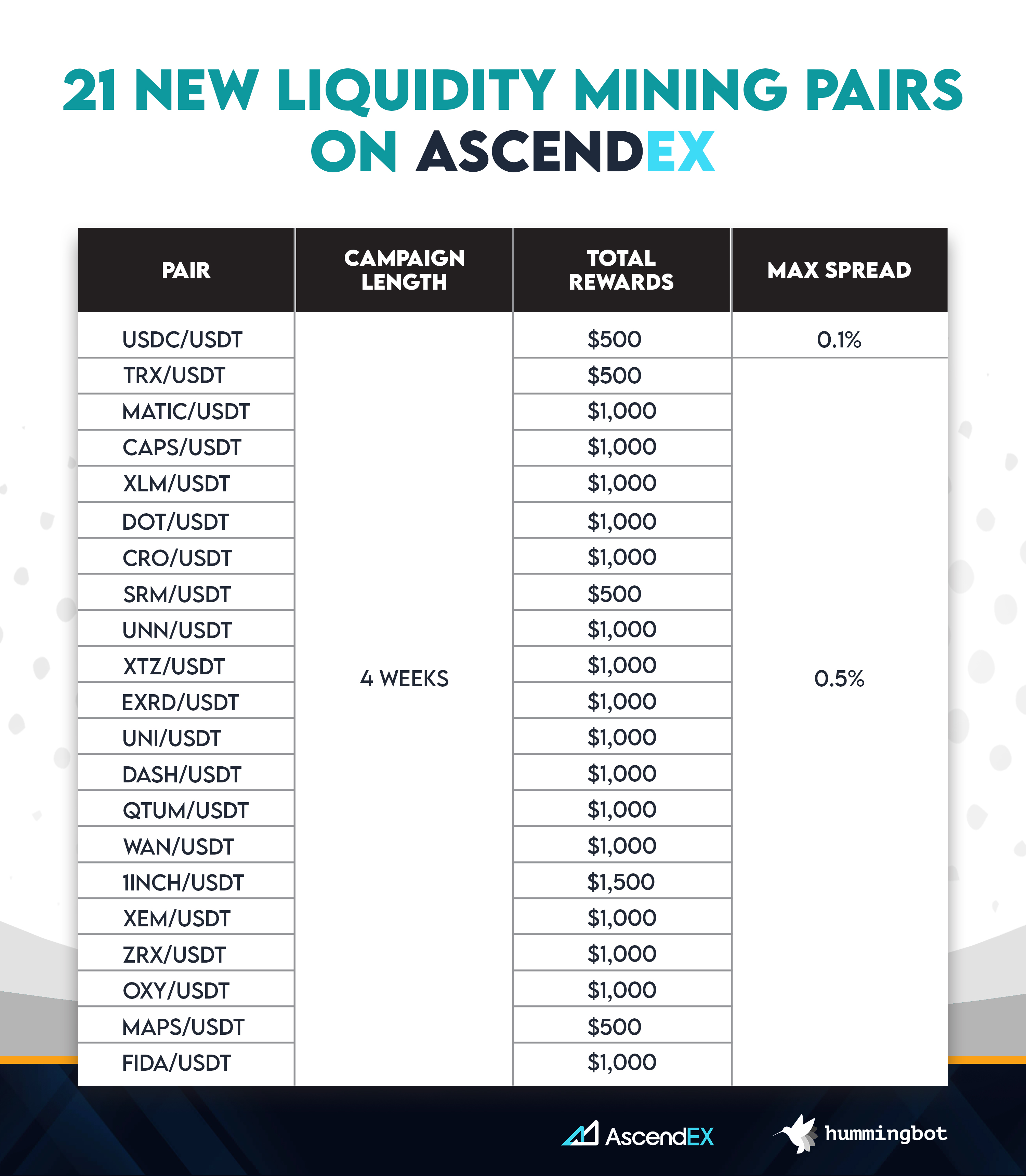 Beta period: Please note that this AscendEX Flash Campaign is still BETA testing. Miners are earning rewards as per usual campaigns. During this time, we will be collecting feedback from users and regularly updating miners and the community on system performance or any issues that may be encountered.
Campaign Terms²
Start date: August 3, 2021, 12:00 AM UTC

Eligible token pairs and orders: See above image

Exchange: https://ascendex.com/ (Use this referral link to enjoy the VIP fee structure)
About AscendEX
AscendEX (formerly BitMax) is a global cryptocurrency financial platform with a comprehensive product suite including spot, margin, and futures trading, wallet services, and staking support for over 150 blockchain projects such as bitcoin, ether, and ripple. Launched in 2018, AscendEX services over 1 million retail and institutional clients globally with a highly liquid trading platform and secure custody solutions.
AscendEX has emerged as a leading platform by ROI on its "initial exchange offerings" by supporting some of the industry's most innovative projects from the DeFi ecosystem such as Thorchain, xDai Stake, and Serum. AscendEX users receive exclusive access to token airdrops and the ability to purchase tokens at the earliest possible stage.
To learn more about how AscendEX is leveraging best practices from both Wall Street and the cryptocurrency ecosystem to bring the best altcoins to its users, please visit www.Ascendex.com.