Get Avalanche C-Chain Wallet for Metamask
KB: 0058
Warning
Please be advised that any new wallet or token assignments made after Wednesdays 00:00 UTC will not get picked up by the payouts processing system until the next distribution period.
If you have rewards that are only accepting Avalance C-chain wallets you can add that to Metamask or set it up directly on the AVAX network.
How to Add an Avalanche C-Chain RPC to Metamask
To add the Avalanche C-Chain RPC to your Metamask wallet, please follow the steps below.
Step 1. Log into your Metamask wallet and click on the menu button (three lines in the top left of your screen on mobile or the circle on the upper right side of the wallet extension if you are using a desktop/laptop).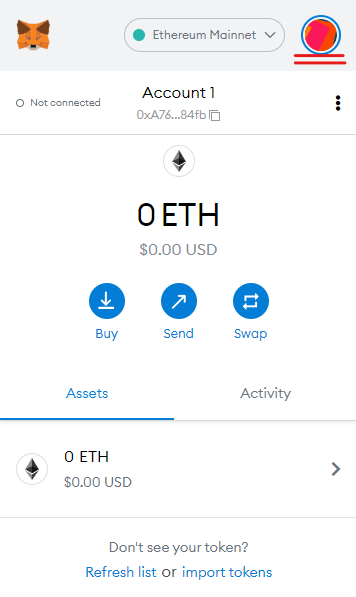 Step 2. Select Settings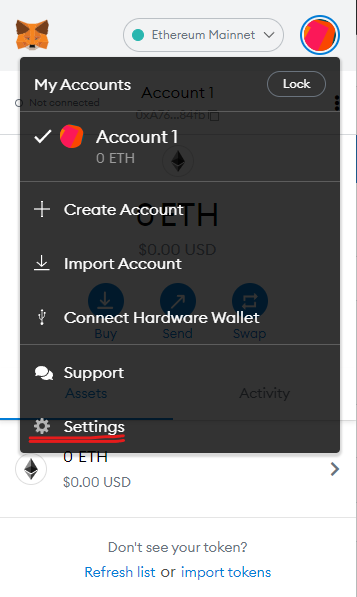 Step 3. Click on Networks and Add Network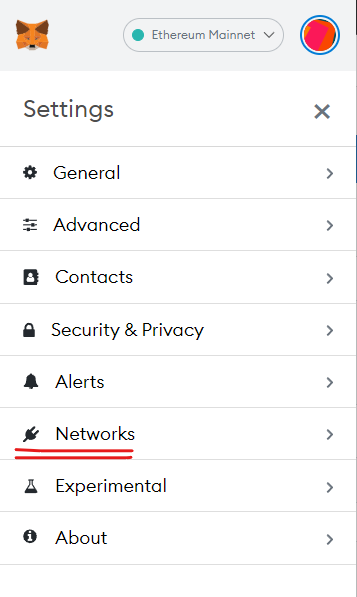 Step 5. Fill in the following information: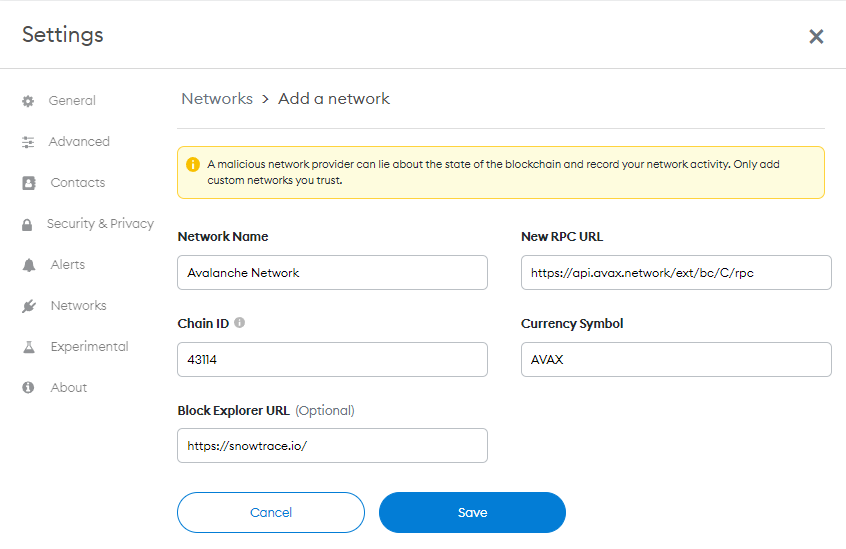 Step 7. Click on Save
You can also set up an AVAX C-chain wallet directly here: https://wallet.avax.network/
Create a new wallet.
Generate key phrases, make sure to save the passcodes.
Click access wallet, then paste the missing codes.
Create wallet under C-Chain
In the Hummingbot Miners app, click Settings then choose Wallets. Under Wallets, you can see Avalanche (highlighted in the gray background) then click Connect and copy your wallet address.
You will receive an email confirming you have successfully connected your wallet to Hummingbot Miner.