AscendEX Exclusive Rebate Campaign!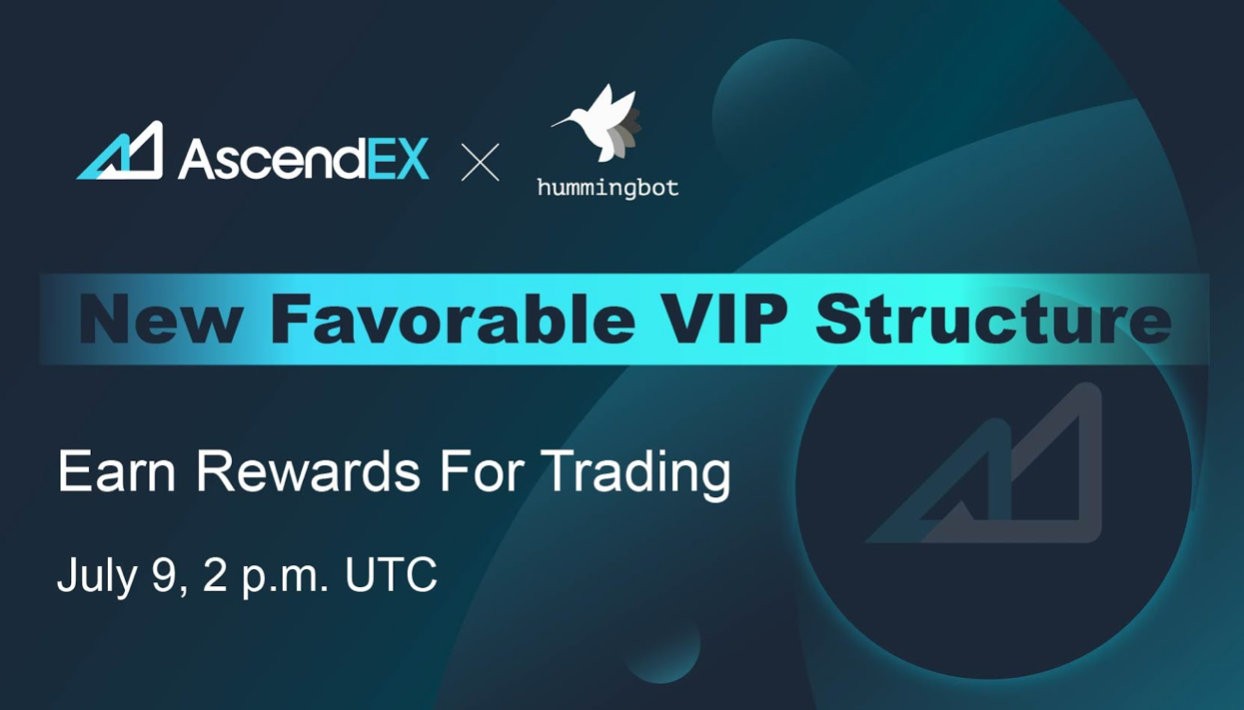 Article: AscendEX Celebrates the Launch of the Hummingbot Mining Portal with an Exclusive Rebate Campaign!


Dear Users,
To support the growth and usage of the Hummingbot Mining Portal, AscendEX is excited to launch an exclusive Rebate Campaign for new and existing AscendEX traders who utilize Hummingbot's software.
New and existing Hummingbot users on AscendEX will be able to take advantage of a favorable VIP fee structure normally reserved for high volume traders. However, this campaign will make these VIP fees available to traders at any level of trade volume while using Hummingbot during the campaign period. The campaign is set up to offer a 0 bps Maker and 5 bps Taker fee for new and existing Hummingbot users on AscendEX.


Campaign Time: July 9 2021 - September 9 2021
The campaign will run for two months, and users who maintain high enough volumes will continue to retain access to VIP fee levels after the end of the campaign. Rebate rates for new users will go into effect 48 hours after the users sign up by using Hummingbot's affiliate link. Existing users will get access to the favorable fee structure within 48 hours of the campaign launch.
Favorable Fee Structure: 0 bps Maker fee / 5 bps Taker fee

Click HERE to Register a new AscendEX Account
Click HERE to Navigate to the Hummingbot Mining Portal Details Page
AscendEX will strictly enforce all the related rules. Any participants found violating AscendEX's rules, such as the use of duplicate or false accounts, will be removed from the event. AscendEX reserves the final rights to interpret and adjust these Terms and Conditions.
Thank you for the continued support!
The AscendEX Team
Website: https://ascendex.com
Twitter: https://twitter.com/AscendEX_Global
Telegram Group: https://t.me/AscendEXEnglish